Contractor Services
Call City Waste for all of your dumpster needs, and be assured of fast delivery and pick up.
Residential Services
It's time for spring cleaning, remodeling project or construction. Contact us to find the best waste solution for the size of your project. 
Order a Dumpster
Contact us to order a dumpster today. We'll provide you with a free estimate and the right solution for your project.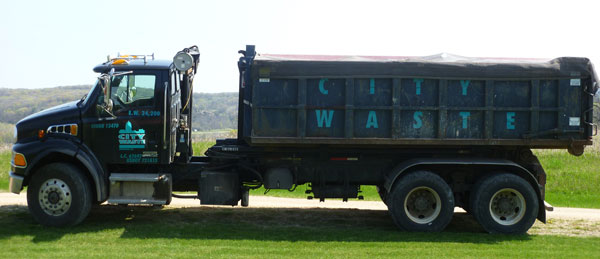 RESIDENTIAL DUMPSTER USES
Our dumpsters and roll-offs can handle most residential projects that homeowners undertake, including:
Household waste
Whole house clean-out
Spring cleaning
Garbage waste
Remodeling projects
Dirt, Stone, Asphalt, Concrete (special dumpster order)
Roofing and Demolition Projects

Residential Services
Dumpster Rentals for Home Projects
We make ordering a dumpster easy!  The process is as simple as contacting our office at 608-278-7452. Our experienced staff will help you determine the size container you need, provide a quote, and can answer any questions you may have. Pricing of the container includes the delivery, rental and one time pick up of the box. The waste you put in the box will be weighed at a per ton disposal rate prorated. Therefore, you pay for only the material you have.
Home remodels, major yard projects, and removal of large items are just three of many reasons why you may need to rent a dumpster or roll-off container. We offer prompt dumpster rental solutions for every need:
Various dumpster and roll-off sizes for every project
Timely delivery and pickup
Careful dumpster placement
Flexible scheduling for your specific project
Dedicated customer service
Depending on your project and the weight and volume of materials to be hauled away, we have the right size dumpster or roll-off for you. We offer comprehensive options and equipment to efficiently meet your needs. With us, renting a dumpster is easy. Whether you submit an online inquiry or give us a call, we're here to help. Our schedules are flexible and tailored to work for you. Contact us for prompt delivery and pick up of your dumpster.
Serving homeowners in the Madison area
Our dumpsters come in multiple sizes including 10 yard, 14 yard, 20 yard, and 30 yard roll off dumpster capacities and we offer the following contractor services:
Multiple waste types accepted (household waste, remodeling, construction demo)

Variety of container sizes & types

Recycling services for clean materials

Green project disposal for clean waste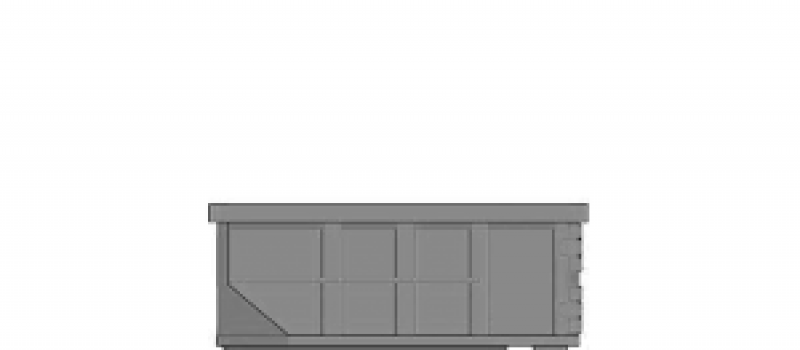 10 YARD DUMPSTER
For small household projects and tighter spaces. Approximately 4 pickup truck loads of space.
Dimensions: 12′ L, 7′ W, 4′ H
Dumpster is ideal for:
Small kitchen demolition
Small bathroom demolition
Miscellaneous remodeling
General spring clean-out
Small roofing project
Small siding Project
250 square foot deck removal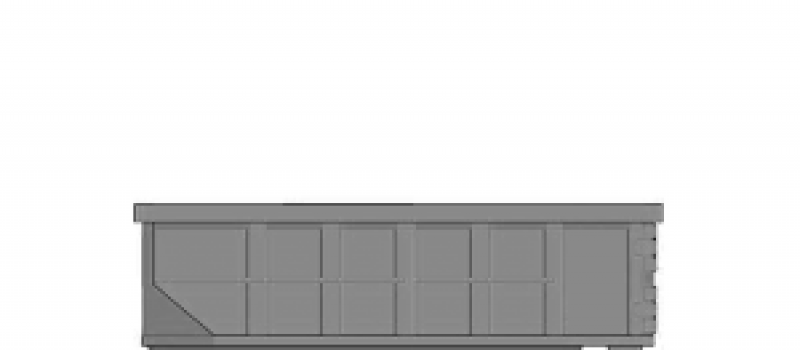 14 YARD DUMPSTER
For medium size or clean-out projects. Approximately 6 pickup truck loads of space.
Dimensions: 13′ L, 7.5′ W, 4′ H
Dumpster is ideal for:
Average kitchen demolition
Average bathroom demolition
A medium garage clean out
Basement clean out
Roofing tear off up to 35 sq
Clean dirt, rock, concrete
Small addition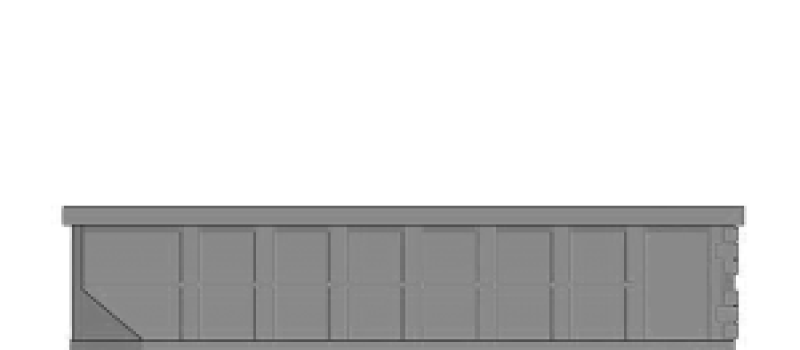 20 YARD DUMPSTER
For medium size or clean-out projects. Approximately 10 pickup truck loads of space.
Dimensions: 18′ L, 7.5′ W, 4′ H
Dumpster is ideal for:
Large kitchen demolition
Multi-project remodeling
Fire or flood restoration
Roofing tear off up to 70 sq
Deck demolition
Clean dirt, rock, concrete
Home construction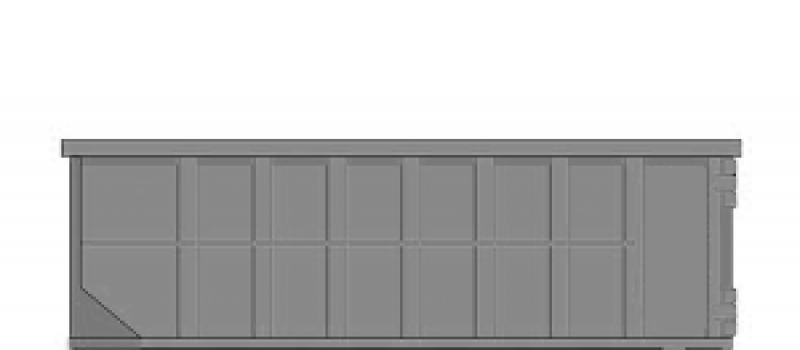 30 YARD DUMPSTER
For medium size or clean-out projects. Approximately 14 pickup truck loads of space.
Dimensions: 18.5′ L, 7.5′ W, 6′ H
Dumpster is ideal for:
Property clean outs
Community or subdivision cleanups
Warehouse, large fixture recycling
Special event waste collection
Demolition projects
Acceptable Waste Materials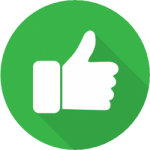 ITEMS ALLOWED IN DUMPSTER
City Waste, Inc. accepts the following items in our rental dumpsters and roll-offs:
Construction/Demo
Shingles/Tar Paper
Asphalt or Flat Roofing
Concrete/Block
Brick or other Masonry
Building Wires
Tin/Iron/Scrap Metal
Cardboard
Poly/Paper Wrap
Carpet/Padding
Vinyl & Linoleum
Siding
Building Glass/Windows
Sheetrock/Drywall
Lumber/Plywood
Pallets
PVC and Metal Pipe
Insulation
Empty Paint Cans & Caulking Tubes
Doors
Plaster
Sinks/Bathtubs
Trash
Household Trash
Garage clean-outs
Basement clean-outs
Junk Items
Furniture
Carpet/Padding (large %)
All construction/demolition items
Treated lumber/treated timbers
Wood Recycle
Pallets
Dimension Lumber
Plywood
Crating
Scrap Metal
Sheet Metal
Cast Iron
Aluminum Cast
Aluminum Clip
Aluminum Siding
Steel Siding
Automotive Metals
Copper
Concrete/Asphalt Recycle
Concrete
Asphalt
Brick
Block
Cardboard/Paper Recycle
Cardboard
Boxboard
Office Paper
Newspaper
Magazines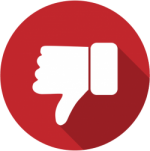 ITEMS NOT ALLOWED IN DUMPSTER
Hazardous Materials: When certain household chemicals are not used up, they can become household hazardous waste. Many household products contain the same chemicals as strictly regulated industrial wastes and pose similar environmental and health problems. Although the quantities of chemicals disposed of by individual households may be small, the number of households in Wisconsin are many, and the amount of waste adds up.City Waste, Inc. does not accept items labeled hazardous.
Common Unacceptable Materials:
Lead acid batteries
Fluorescent lamps
Asbestos
Gas
Oil
Wet paint
Radioactive waste
Medical waste
Flammable or explosive materials
Yard waste and brush
Concrete/asphalt (unless sorted for recycling)
Dirt
Appliances (fridge, stove, dishwasher, washer, dryers, water heaters, microwaves, chest freezers.. etc)
Tires
HAZARDOUS material of any kind
Computer (desktop, laptop, notebooks, tablets)
Desktop printers (includes: scanners, fax or copy machines)
Computer monitors
Keyboards, mice, speakers, external hard drivers, and flash drives
DVD players and VCRs
Video players and cell phones