Contractor Services
Call City Waste for all of your dumpster needs, and be assured of fast delivery and pick up.
Residential Services
It's time for spring cleaning, remodeling project or construction. Contact us to find the best waste solution for the size of your project. 
Order a Dumpster
Contact us to order a dumpster today. We'll provide you with a free estimate and the right solution for your project.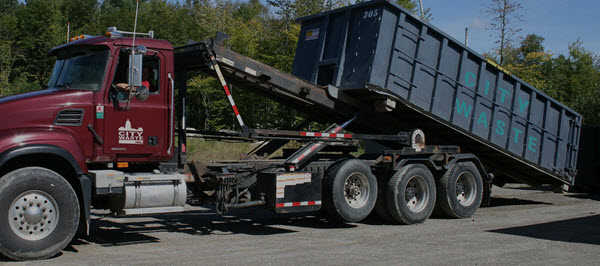 Waste Recycling Materials
Recycling growth has greatly improved our ability to minimize landfill impact in the past few years. Here are a few examples of waste products we recycle or re-purpose:
Asphalt Shingles
Concrete, Bricks, and Stone
Dirt/Sod
Metal
Construction and Demolition (C&D) Waste

Recycling Services
We Make Recycling Easy
We are committed to preserving tomorrow's environment and we work with contractors and homeowners to find waste stream solutions to minimize landfill loads. Each year City Waste diverts a significant amount of waste into recycling streams. With separated containers, we can recycle asphalt shingles, concrete, cardboard, wood, metal, and more.
With clean roofing loads, we avoid the landfill and recycle every shingle possible. Shingles are recycled into recreation paths and base layers for paved roads.
We also can haul separate brick, concrete, or landscaping stone for a flat rate to companies that will re-purpose the material. Contact us for a flat rate fee for this service.
Dane County Landfill has a state-of-the-art C&D Waste recycling facility to separate out construction site waste into recyclable and landfill waste.
Many local organizations will come directly to your home site to pick up furniture, clothing, and household items for donation. Please see our partners and links page for possible options including St. Vincent de Paul.
We care for the environment
The environment is important to us. Therefore, we strive to recycle material whenever feasible. As a participant in the Dane County Landfill Construction and Demolition (C&D) recycling program, we are approved to collect specific debris in sorted or mixed loads for recycling.
Safely dispose of your construction project waste or roofing shingles and materials with City Waste's green disposal solutions.